Green Watt Power Recognized As Top Power Electronics Solutions Provider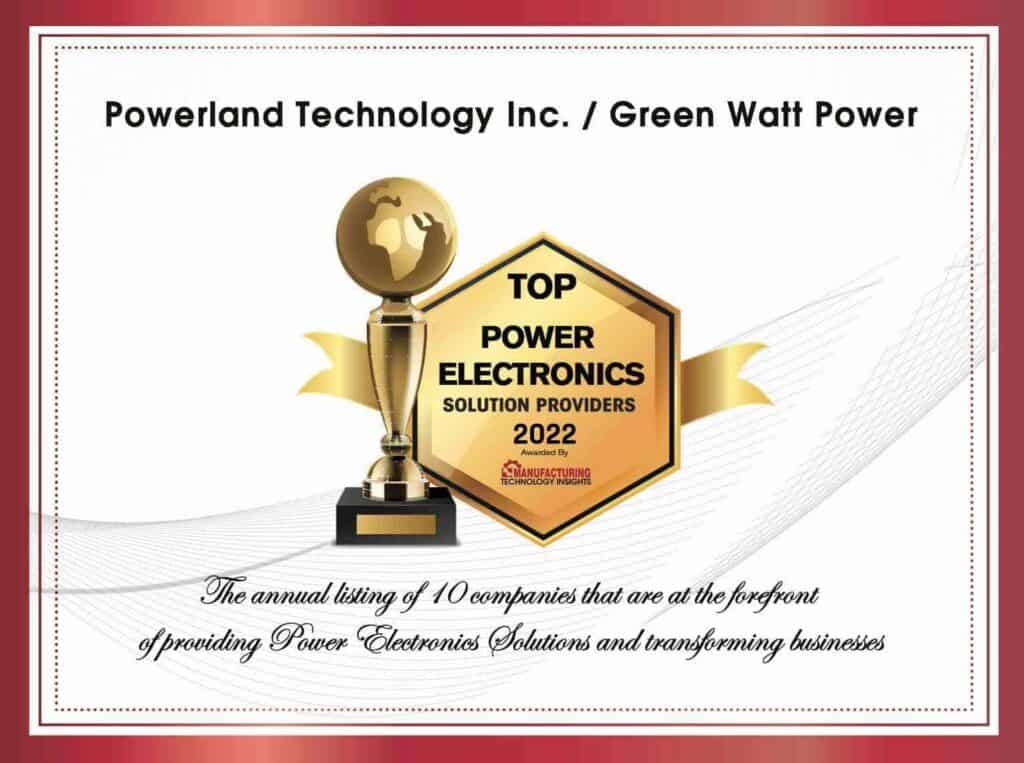 GWP-Powerland Technology, Inc. (Green Watt Power), a division of Powerland Technology, Inc.,  offers a variety of power products for the Electric Vehicle market including DC/DC converters and AC powered chargers up to 11kW and specialty products like solar inverters and LED Drivers. Our products provide customers total cost savings through high-efficiency, low-cost and consistently reliable performance.
84W to 11kW chargers for electric vehicles, marine and industrial applications with batteries from 12V to 420V.  Inputs range from 90V to 360V. Both on-board and off-board chargers are available with CAN communications.
130W to 3500W DC/DC modules for electric vehicles that draw power from a bank of batteries or other high voltage DC power sources. Typically used to supply power to accessories, lights, instruments, and on-board conversion.
42W to 720W LED drivers & power supplies for indoor and outdoor applications with multiple dimming schemes and constant voltage options. IP67 Rated and UL Certified LED drivers offer superior quality, performance and reliability.
Green Watt Power and its parent company, Powerland, offer specialized products like power supplies, PFC modules, adapters, solar inverters, and custom solutions for unique applications.
Established in 2009, Green Watt's R&D team with over 100 engineers never stops integrating technology to design and manufacture high-end power electronics products with high efficiency, high reliability, long life and high-power density.